Linked below are ebooks and databases that will help you learn about ancient Greece.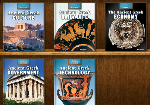 Ancient Civs Greece
START HERE. If the ebooks open to the wrong titles, just choose Ancient Civilizations: Greece from the left sidebar.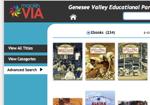 Mackin Via
Search for "Ancient Greece" to find two ebooks on the topic that can be opened and read by multiple students.
DATABASES
Database articles provide the citations. Look for the word "CITE" above or to the right side of the open article.
Approved WEBSITES
Be sure to copy the URL (web address) for any webpage you use.