You have chosen the Enduring Issue on which to focus your research from the chart you completed. For that Enduring Issue topic you have chosen two examples in history. Now you need to conduct research to find two articles that provide evidence as to how and why each of those examples fits the Enduring Issue. You will be finding one article that provides evidence for each example, creating a bibliography with the citations for both articles, and writing an explanation giving evidence from the article for each.
NOODLE TOOLS
An online research management program that we use to create a properly formatted bibliography (or works cited page) in MLA style. Different fields of study use different citation styles.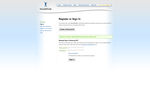 Noodle Tools
Create a new project and give it a unique name--Global 9 works. Keep MLA for the citation style and choose "Advanced" for the level.
DATABASES
After watching the instructional Research Project Video Lessons posted below you are to research and find your two supporting articles in either of the databases linked here--NOT on websites.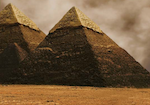 World History in Context
This is a Gale database. Citations for sources can be found by clicking on the quotation marks icon(") at the top of the page. Citations default to MLA style and can be exported directly into your Noodle Tools project.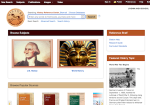 History Reference Center
EBSCO's citations do NOT default to MLA style format. Instead citations are provided in a number of formats that are listed in alphabetical order. You will need to scroll down and choose the citation provided under MLA.
RESEARCH PROJECT VIDEO LESSONS
Watch the instructional videos in order, pausing or repeating as needed to complete the assignment. Each lesson is less than 5 minutes long.