NOODLE TOOLS
Set up a new project in Noodle Tools. You will be adding your three source citations here.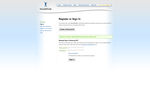 Noodle Tools
Create a new project and give it a unique name. Keep MLA for the citation style and choose "Advanced" for the level. Under Sharing on the Dashboard, be sure to join our English 10 Project Inbox.
REQUIRED SOURCES - Databases
You are required to find and use 3 sources for your research. ONE needs to be retrieved from one of the two DATABASES linked below: Gale's Opposing Viewpoints or World History. As per your project handout: - at least one source must be from a historical example of propaganda/its impact on the world, and at least one must be from a modern-day example of propaganda/its impact on the world. Each source citation must include an annotation (added in Noodle Tools per instructions).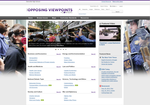 Opposing Viewpoints
Search for "Propaganda" to get sources with a variety of viewpoints on different topics in many formats.
WEBSITES
Use the websites linked up on the Ms. Normann's Propaganda - Animal Farm Project document below.