Explore the sources linked up below to help you answer the questions you've developed based on the book you have been reading. After creating a new project in Noodle Tools, add the citation for any source you use.
NOODLE TOOLS
Log into your account using your Livonia gmail account.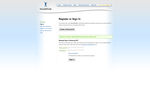 Noodle Tools
Create a new project to collect the citations from sources you consult for this project.
Britannica High School
Get quick facts and in-depth information on a wide variety of subjects. Start research projects with multiple resources in one place. Find multimedia to use in projects and presentations.
EBOOKS
The Gale Virtual Reference Library has a reference ebook set on World War II.
WEBSITE
The websites linked below have been pre-approved for your research. *If you choose to find your own websites other than those linked up here, you will need to evaluate each site using the Website Evaluation form linked at the bottom of this project page. Wikipedia cannot be cited as a source, but some of the references / external links found at the end of their articles may take you to a good source.
Holocaust Encyclopedia
Enter keywords in the search box to look for information on your topic. Published by the United States Holocaust Memorial Museum.
Holocaust Encyclopedia articles
Use either the "Holocaust" or "After the Holocaust" series of articles from the online encyclopedia to browse articles such as: "Intro to the Holocaust," "The Final Solution," "Ghettos," "Nazi Camps," "Forced Labor," "Gassing Operations," and more.
Survivor Reflections and Testimonies
Explore the pages included here to learn more about individuals and their experiences during the Holocaust. Part of the United States Holocaust Memorial Museum.
CRAAP Test Worksheet 2018.pdf
Use this form to evaluate the authority of any websites not linked up here before trusting them as a reliable source and adding them to your bibliography (works cited page).