Use the sources linked up below to find information on your topic. You will need to collect citations for the sources you use. Set up a new project in your Noodle Tools account before starting your research.
Noodle Tools
Set up a new project in Noodle Tools on the first day of your research so you can add any citations for the sources you find.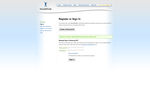 Noodle Tools
Use your Livonia email username and school computer password to log in on the Gmail side. Name your new project your assigned genetics topic. Use MLA and choose Advanced.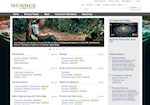 Science in Context
Provides contextual information on hundreds of today's most significant science topics showing how scientific disciplines relate to real-world issues, from weather patterns to obesity.
Gale Databases
Scroll down and choose: General Science Collection. General Science Collection provides access to scholarly journals and magazines covering the latest scientific developments. Key subjects covered by the database include biological sciences, computing, engineering, and technology.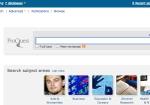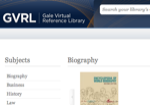 Gale Ebooks
Ebook portal for Gale resources. Use for articles from a selection of reference books, including: U*X*L Encyclopedia of Science, 2002.
Websites
The sites listed below have been evaluated for your use. In Noodle Tools, choose "Website" then fill in the necessary information to build each citation.
Kids Health
- good for symptoms and treatment + easier reading level
Medline Plus -
Health information from the National Library of Medicine
Helpful Information
Use the links posted here to help with your research.
Website Evaluation Worksheet.pdf
Use this worksheet to evaluate websites you are considering using for information BEFORE citing it. Online sources must be able to pass this evaluation to be counted as authoritative and reliable sources.
MLA In-text Citations: the basics
Purdue Online Writing Lab offers examples for the general format of MLA research papers, in-text citations, endnotes/footnotes, and the Works Cited page. This links directly to examples of in-text citations.