Use the following databases for the Ecology Issues Project.
When using the web, be careful to evaluate the site to see if it is credible. There are many sites that give false information.
Viewpoints
Different perspectives on the issues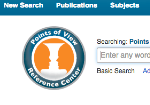 Points of View
Containing resources that present multiple sides of an issue, this database provides rich content that can help students realize and develop persuasive arguments and essays, better understand controversial issues, and develop analytical thinking skills.
Periodicals
Magazines, newspapers, and journals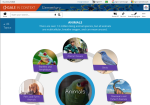 Reference & More
These databases provide a wide variety of credible resources
Science Reference Center
Contains full text for hundreds of science encyclopedias, reference books, periodicals, and other sources.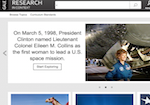 Gale in Context: Middle School
Created for middle-schoolers, Research in Context combines Gale reference content with age-appropriate videos, periodicals, primary sources, and more
Encyclopedias
Ptak likes encyclopedias because they provide good background information in an easy to understand format. They also can include links to web sites and other materials.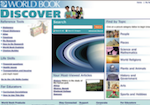 World Book Discover
Reference articles, text-to-speech capabilities, learning and life skills activities, research tools, multimedia, and interactive video on curriculum-related topics and subjects.
Special Encyclopedias
Subject Specific Encyclopedias