Listed below are databases broken down by content area.
Under Gale Power Search there are many databases that are important to businesses!
Open Gale Power Search
In the upper right hand corner,  locate the "Tools' drop down menu & select "Change Databases"
Scroll down to the  page. 
The following databases are good:
Academic OneFIle
Business Economics and Theory
Communications and Mass Media
Expanded Academic ASAP
General OneFile
Hospitality, Leisure, & Tourism Collection
Insurance & Liability Collection
Pop Culture Collection
Popular Magazines
Small Business Collection
Vocations and Careers Collection
Business Insights: Essentials (You will use this one the most)
Updated: 10/22/2014
Periodicals (Magazines and Newspapers)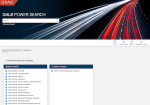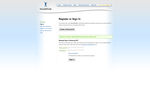 Noodle Tools
An online research tool to track your sources, take notes, create outlines, collaborate with classmates, and format and print your bibliography.