Print Resources
Print resources are located on the cart in the library.
*Be sure to use the indices to help you search for your topic.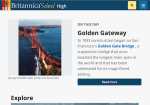 Historic Trade Route Maps
Google Images looks to be a good resource for images of routes. Notice when you link here that there are colorful boxes which allow you to narrow down your search (Ancient, India, Mongolian, Sarharan,...).
*These could be helpful. Just be sure to investigate the source to be sure it is quality.