Part 1, 2, and to get you started on 3
*Remember when searching that some authors use "Pen Names" (O. Henry = William Sydney Porter)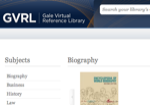 Gale Ebooks
Author and Work
*MLA 8 Citations are embedded at the end of these sources.
!~!313761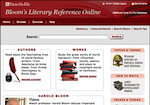 !~!313753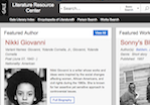 !~!313756
Part 3 - Hist/Cultural Connection
Website Evaluation
*This section provides you with tips and a rubric to help you evaluate web-based sources.
Print Resources
Additional resources in print can be found on the back side of the REFERENCE shelf and in the library catalog.