This guide will direct you to print and digital resources to help you with your research on a particular artistic movement.
Library Catalog
Search for specific aspects of your movement using the catalog.
Books from the Artistic Movement "Resource list" are located on the cart.
If you are struggling to find a print resource, we can help you search outside our library as well.
Subscription Encyclopedia (Counts as database)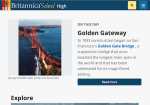 Smarthistory.org - Website
"Smarthistory is a collaboration of more than 200 art historians, archaeologists, curators and other specialists who want to make the highest-quality art history learning content freely available to a global audience." (taken from site) Set up with: Explore Art, Culutures, Themes. Allows you to narrow down to your topic.
The Art Story - Modern Art Insight - Website
"The Art Story is an educational 501(c)(3) non-profit organization founded in 2009 to demystify Modern Art and further art appreciation. The Art Story's vision is a world where the ideas and aspirations behind the wondrous art works are accessible to everyone to explore and be inspired by. Our dedicated staff help millions of people each year understand and enjoy every style of art from Impressionism to Conceptual and Digital art." (from site)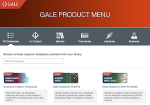 Gale Databases
This will search all databases to which we have access. I have had good luck here with many movements.