Explore Databases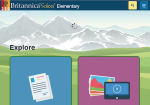 Britannica Elementary
Look for people, places, and things. Watch and learn with videos and animations. Have fun with games and activities.
---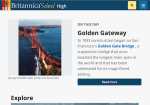 Britannica High School
Get quick facts and in-depth information on a wide variety of subjects. Start research projects with multiple resources in one place. Find multimedia to use in projects and presentations.
---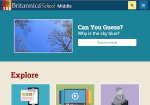 Britannica Middle
Find fast answers and homework help. Explore videos and articles on famous people and places. Discover maps, photos, and illustrations for school projects.
---