Explore Databases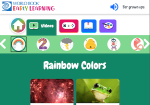 Early Learning
Interactive videos and activities that break down complex ideas into digestible bites that can be easily processed.
---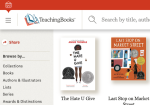 Teaching Books
Discover online multimedia resources. Bring books and authors to life.
---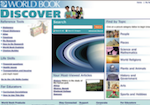 World Book Discover
Reference articles, text-to-speech capabilities, learning and life skills activities, research tools, multimedia, and interactive video on curriculum-related topics and subjects.
---