Explore Databases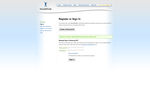 Noodle Tools
An online research tool to track your sources, take notes, create outlines, collaborate with classmates, and format and print your bibliography.
---
Teaching Books
Discover online multimedia resources. Bring books and authors to life.
---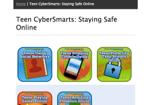 Teen CyberSmarts
Interactive eBooks for grades 7-12 will simulate a real-life Internet experience within the safety of an instructional, guided, and fun platform.
---